2 oz. Herbal HAIR & BODY oil 🌈❤
$

18.00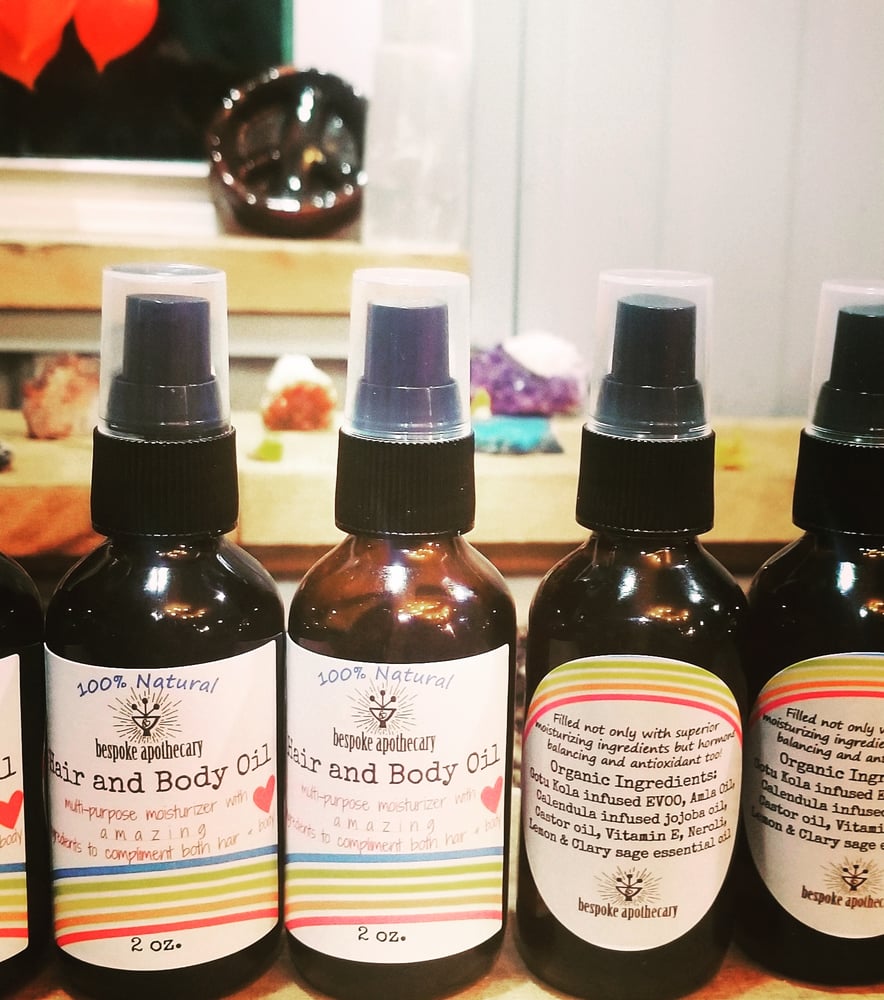 Another multi purpose creation! 😉
All around great body moisturizer, especially for dry winter skin. Also great for your hair! My favorite way to use this is to apply to my body then what is left, rub it into my hair to help smooth fly aways and leave my hair looking silky. Use it as an oil treatment overnight.
Smells amazing!
Filled with not only superior moisturizing ingredients but also known hormone balancing and antioxidant boosting, too!
Let's talk about the ingredients. . .
(All organic)
*Gotu kola infused extra virgin olive oil - rejuvenating & protects from environmental stresses, helps stimulate cell regeneration
*Amla oil - amazing moisturizer also prevents hair loss and hair greying!
*Calendula jojoba oil - healing and soothing
*Castor oil - all around a m a z i n g
Vitamin e oil - skin and hair nourishing
*Neroli, lemon & clary sage essential oil - hormone balancing and antioxidant properties
SO GOOD!
And as always if picking up from our lockbox on County Route 60 in Elmira, use code PICKUP for free shipping, at checkout! Make sure to press OK after you enter the code. Then, send us an email at deaddogfarmhoney@gmail.com and let us know the time and date you would like to pick up, and we will send you directions!!
Thanks! 😉