8 oz. Organic, Heirloom Dried Sage
$

6.00
On sale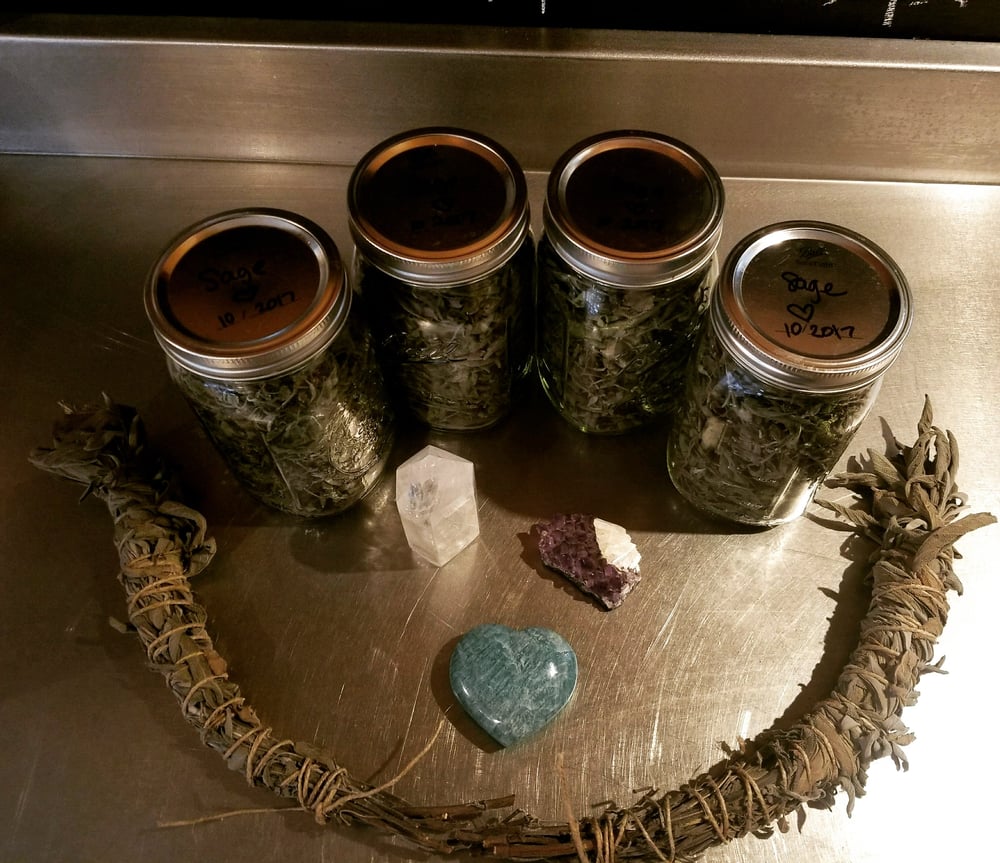 This is premium, organic, heirloom sage, grown and dried at our farm. It will come in a 8 oz. glass mason jar.
The holidays, especially, is a wonderful time to cook with sage, and this would make a wonderful gift for any home chef!
Medicinally, sage is used for digestive problems, including loss of appetite, gas (flatulence), stomach pain (gastritis), diarrhea, bloating, and heartburn. It is also used for reducing overproduction of perspiration and saliva; and for depression, memory loss, and Alzheimer's disease. So brew some sage tea!
You can also burn sage for spiritual reasons. The Native American tribes were known to use sage for multiple purposes such as healing, clearing space and ceremonies. Many benefits can be gained in utilizing sage for smudging. Smudging (burning herbs and plant resins for medicinal and spiritual use) has been used since ancient times for healing and to clear the build up of emotional or spiritual negativity.
Burning sage is known to dispel negative energy—or to cleanse, purify and protect our body, mind and spirit, as well as our environment.
Side note: all products shipped, since everything is packed in glass, are smudged with sage, for extra protection. :)
FDA Disclaimer: These statements and products have not been evaluated by the FDA. They are not intended to diagnose, treat, cure, or prevent any disease or condition. If you have a health concern or condition, consult a physician. Always consult a medical doctor before modifying your diet, using any new product, drug, supplement, or doing any new exercises.