SUMMER SALVE☀️🌿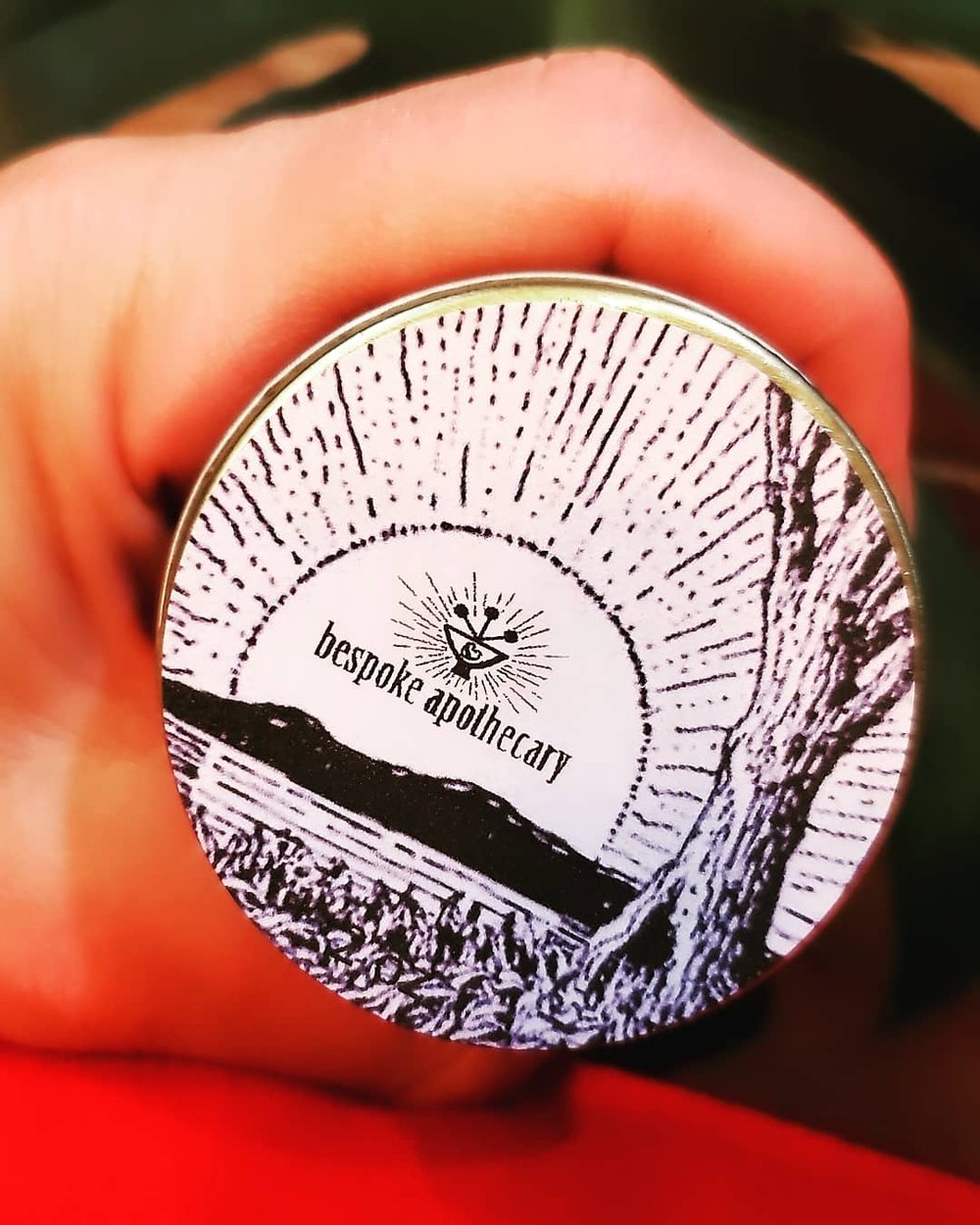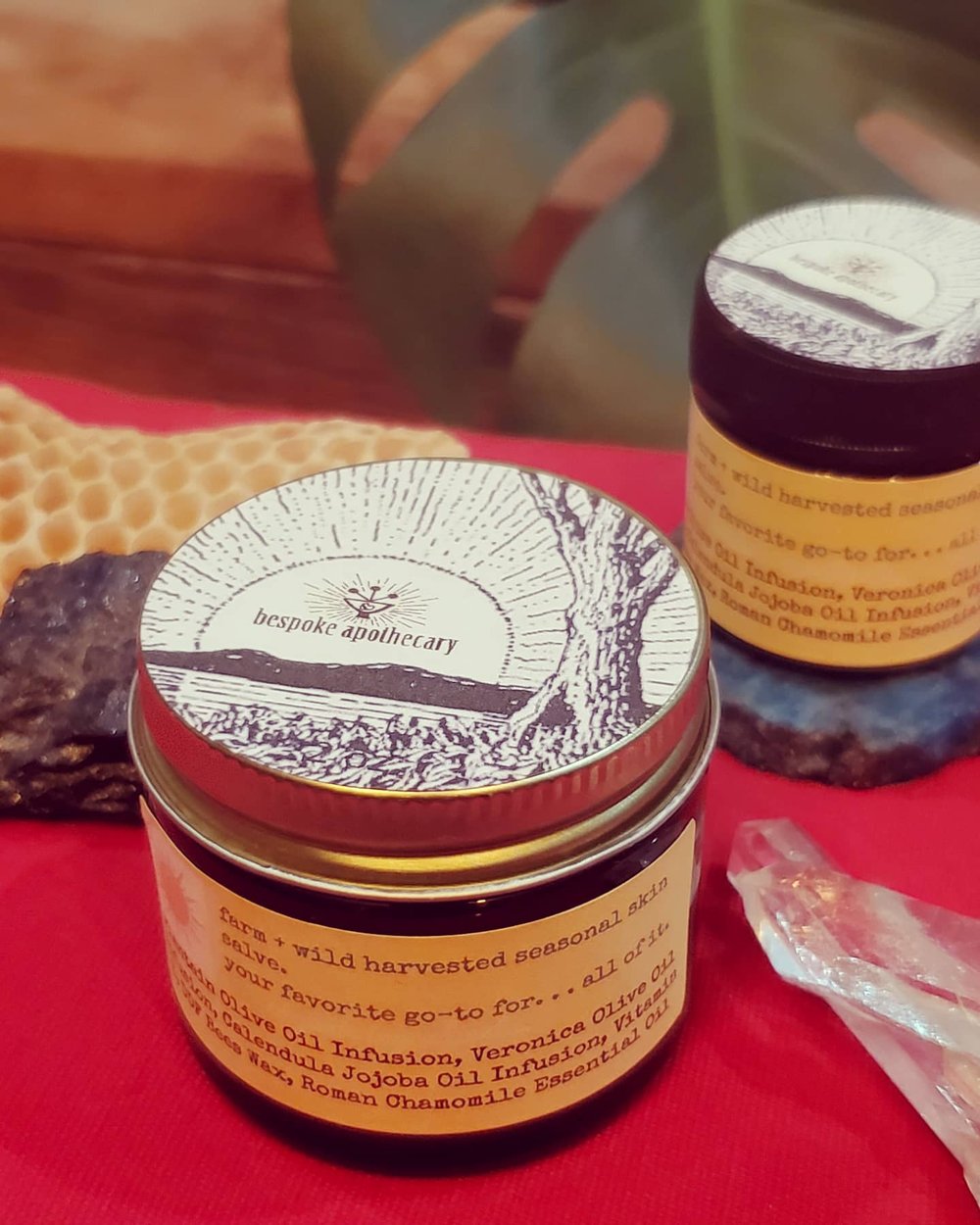 N E W + Seasonal Salve ✨🌙🌿❣
There is something so incredible about honoring the source and her limitless bounty within each passing season.
As if you are literally able to capture the magic in time.
And when we saw the abundance this year of wild Veronica Officinalis growing on the farm, we just had to made medicine with it. 🌿
Veronica is best described by her common name, Speedwell.
Her ability to heal wounds, and treat ongoing skin problems and itching, such as dermatitis like eczema and psoriasis, is powerful. So on the Solstice, we decided to make an oil infusion with her for this seasonal salve. ✨🌙
And of course we had to add in a fresh infusion of every herbalist's favorite, Plantago Major.
Plantain contains a substance called allantoin that is highly beneficial for soothing skin and promoting new cell growth. This, along with its amazing anti-inflammatory properties, makes a poultice or infusion of the leaves good for calming sunburn, acne, rashes, poisons, bug bites and many other types of skin irritations. ❣🌿
Finally, we added a Bespoke product staple, our Calendula Officinalis infused jojoba oil. 💯
By promoting the production of collagen, an essential protein for glowing skin, Calendula aids in sustaining soothed, hydrated skin. Although strong in effect, the gentleness of the herb often makes Calendula a skin care benefit that can be enjoyed even by many of those with skin sensitivities. And the best part, Calendula helps reduce scarring!
(We had our Calendula Jojoba Oil to most of our skincare products for these reasons)
Add in some ultra soothing and delicious smelling organic roman chamomile essential oil, and this salve is just perfect for any and all summer skin issues.
And as always if picking up from our lockbox in Elmira,
(Located at approximately 1 Sullivan Crest Rd Elmira, NY between Sullivan Crest Rd and Log Haven Acres Rd. on County Route 60 off Jerusalem Hill Rd - You can't miss it!)
*Be sure to use code PICKUP to remove shipping charges, at checkout, and make sure to press OK after you enter the code.
Then, please send us an email at deaddogfarmhoney@gmail.com and let us know the time and date you would like to pick up, and we will send you the lockbox door code.
Please keep in mind that everything is made FRESH and in small batches so we will always need at least 24 hours notice for a lockbox order pick up, possible more if a weekend.
If having your order shipped, please allow 3 days to 1 week for delivery and you will receive notification when it ships.
Thanks for understanding, and thanks for your order!