2 oz. Local peach pit anti-aging AND anti-acne face scrub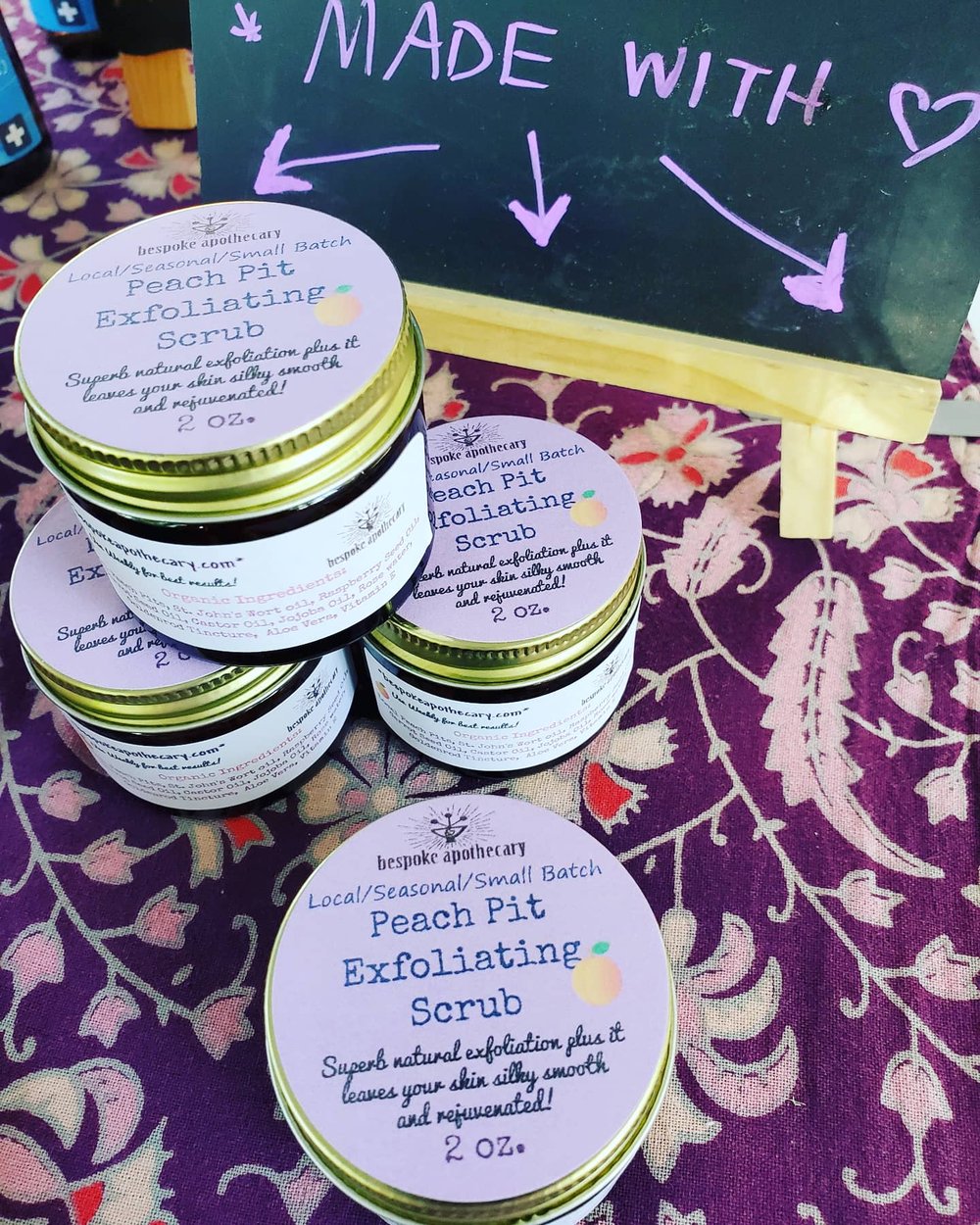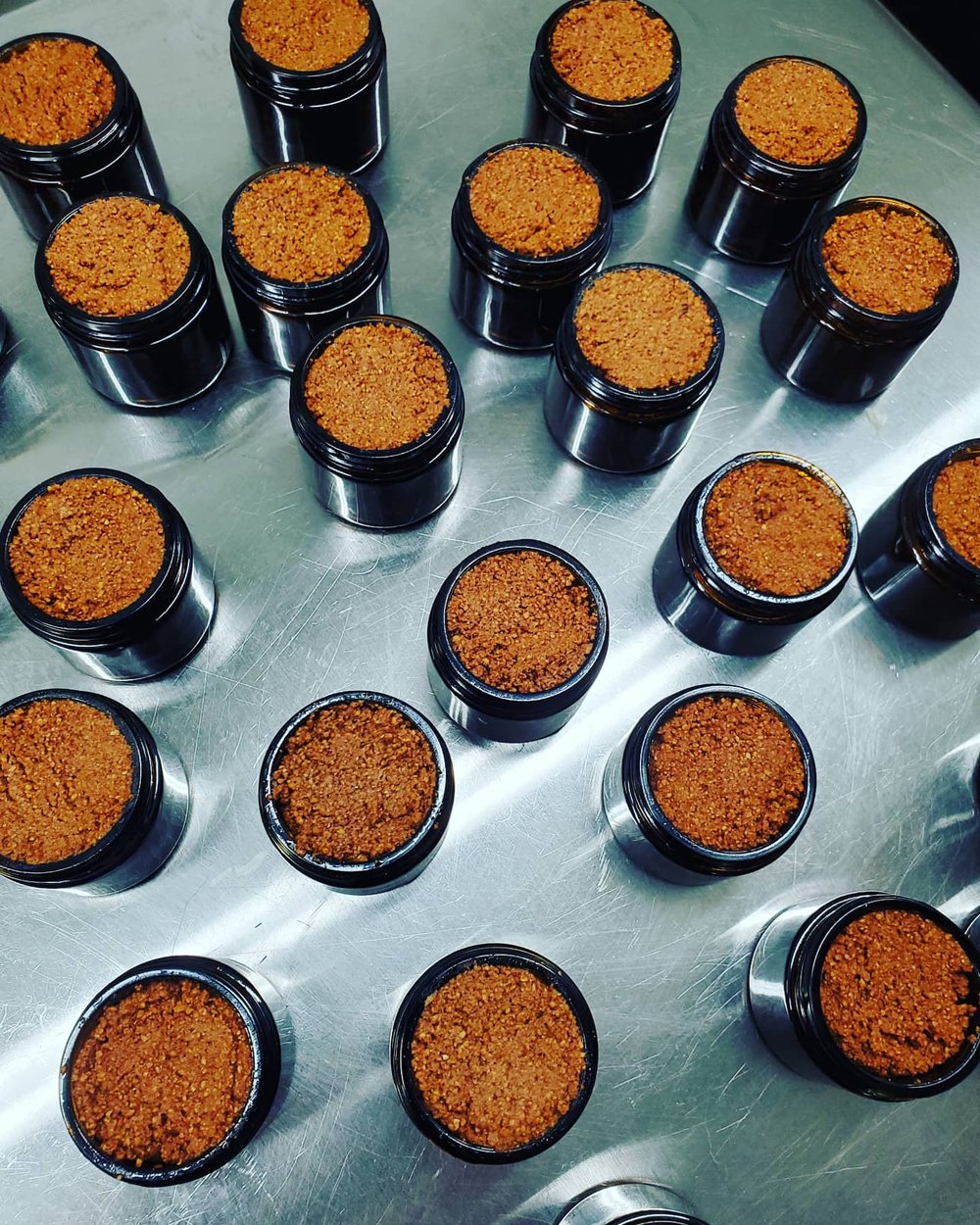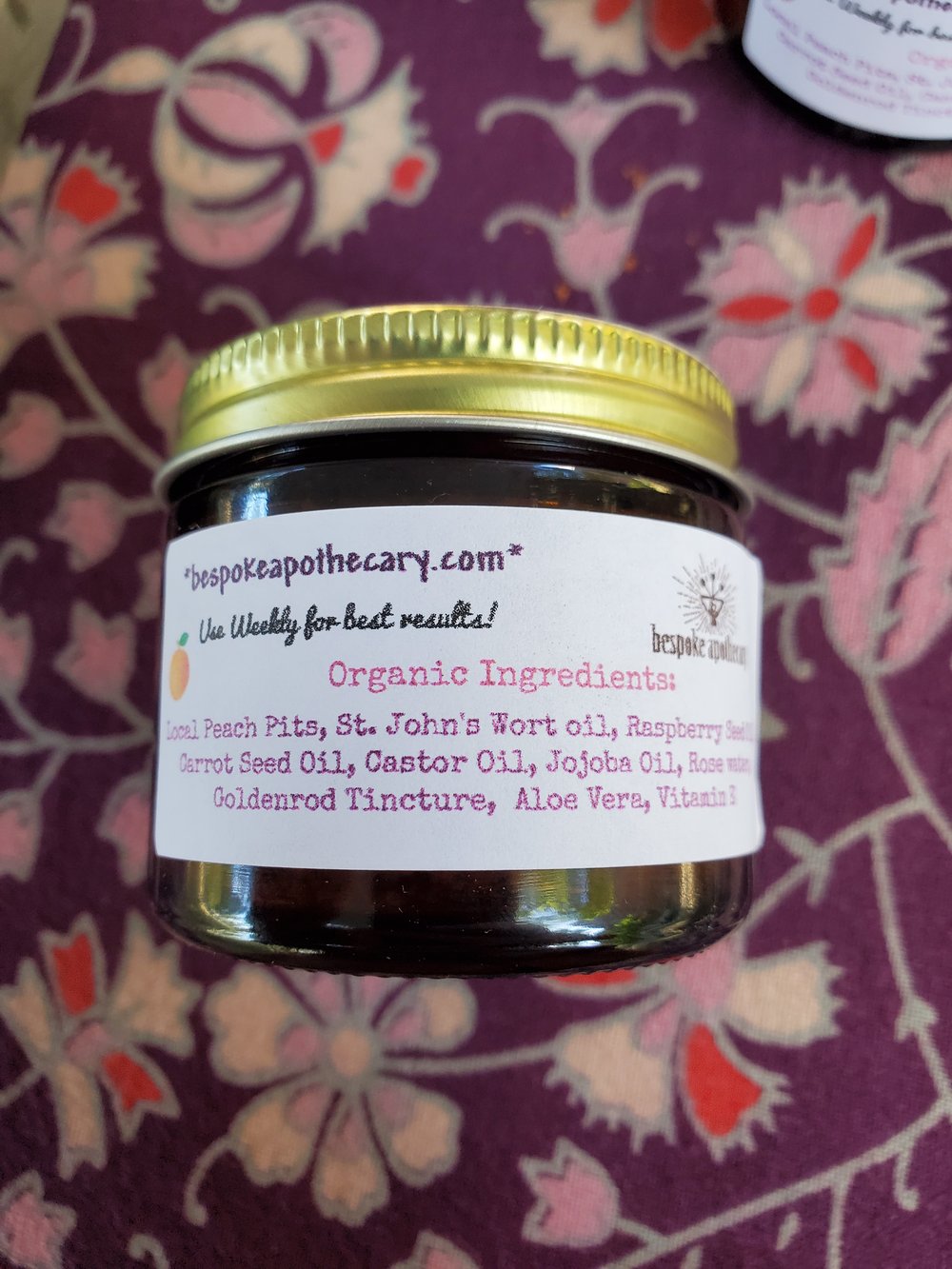 Our seasonal, small batch peach pit face scrub is back❗🍑💯
(but not for long❗)
Peach seeds are packed with nutrients and antioxidants. (anti-aging!) They are rich in many vitamins, minerals, and beneficial plant compounds that soothe and protect the skin. They are also exfoliating yet hydrating and can help reduce wrinkles and fine lines.
And that is just 1 of the amazing ingredients in this small batch!
We also added our St John's Wort infused oil and Goldenrod tincture. 🌿
St. John for it's superb healing powers and because it's versatility because it is beneficial for most all skin types. Beautiful Goldenrod because it has been known to slow the signs of aging when used topically and is an amazing herbal remedy for eczema, psoriasis, and acne.
So much goodness about this one! And it smells heavenly!! ♥️🌿🍑
Organic Ingredients:
Local peach pits from Finger Lakes Cider house
St John's Wort infused oil
Raspberry seed oil
Carrot seed oil
Jojoba oil
Rose water
Goldenrod tincture
Aloe Vera
Vitamin E
And as always if picking up from our lockbox in Elmira,
(Located at approximately 1 Sullivan Crest Rd Elmira, NY between Sullivan Crest Rd and Log Haven Acres Rd. on County Route 60 off Jerusalem Hill Rd - You can't miss it!)
*Be sure to use code PICKUP to remove shipping charges, at checkout, and make sure to press OK after you enter the code.
Then, please send us an email at deaddogfarmhoney@gmail.com and let us know the time and date you would like to pick up, and we will send you the lockbox door code.
Please keep in mind that everything is made FRESH and in small batches so we will always need at least 24 hours notice for a lockbox order pick up, possible more if a weekend.
If having your order shipped, please allow 3 days to 1 week for delivery and you will receive notification when it ships.
Thanks for understanding, and thanks for your order!