8 oz. After Sun Protecting and Conditioning spray 💛☀️
$

15.00
On sale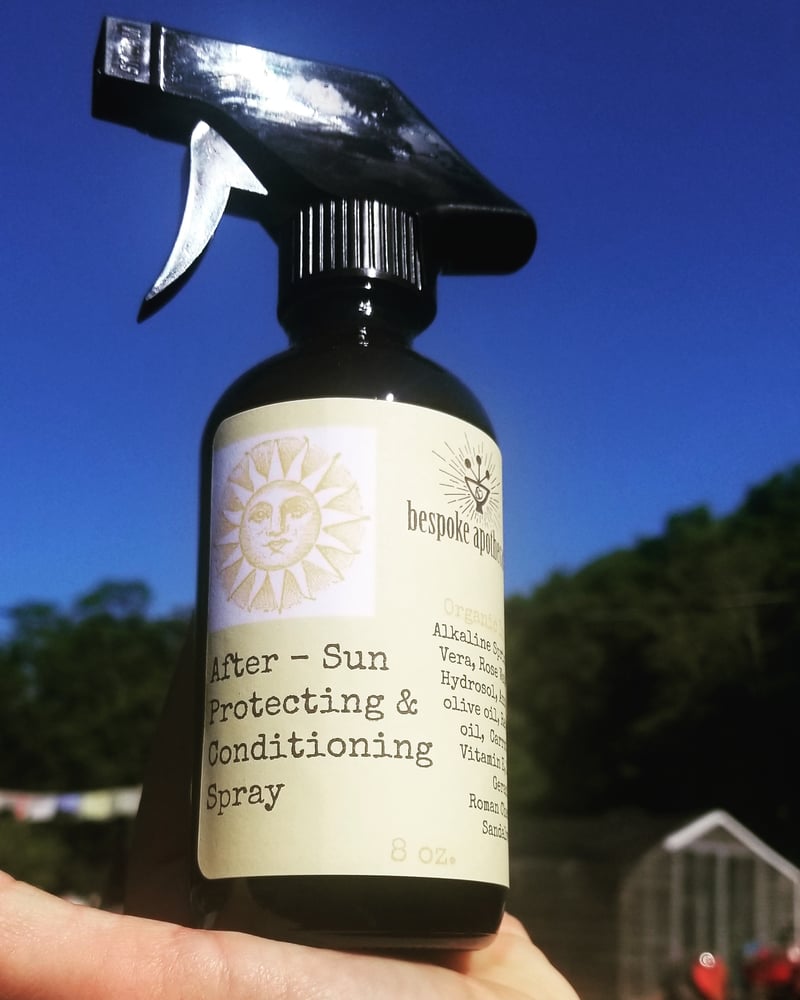 Spend a lot of time in the sun?
(Good! The sun is vital to life!! 🙌☀️)
But, it is important to protect and condtion your skin to help lessen the sun's effects over time.
Get a little more sun than you meant to?
Just spray on and rub into your hot, sun kissed skin to refresh and rejuvenate. You can even try this on your hair after swimming or showering, or even if it is feeling a little dry.
Like every one of our herbal creations, we formulated this to have multiple uses and as always a little goes a long way!!💜
Organic ingredients:
Alkaline spring water
Aloe Vera
Rose Water
Lavender hydrosol
Annatto Infused Olive Oil
Raspberry Seed Oil
Carrot Seed Oil
Vitamin E
Lavender
Geranium
Roman Chamomile
&
Sandalwood volitile oils
And it comes in a heavy duty 8 oz amber (non-toxic) glass sprayer. 💜
And as always if picking up from our lockbox on County Route 60 in Elmira, use code PICKUP for free shipping, at checkout! Make sure to press OK after you enter the code. Then, send us an email at deaddogfarmhoney@gmail.com and let us know the time and date you would like to pick up, and we will send you directions!!
Thanks! 😉♥️