FLASH SALE! 2 oz. Hair Growth & Treatment Mask ♥️ VEGAN!!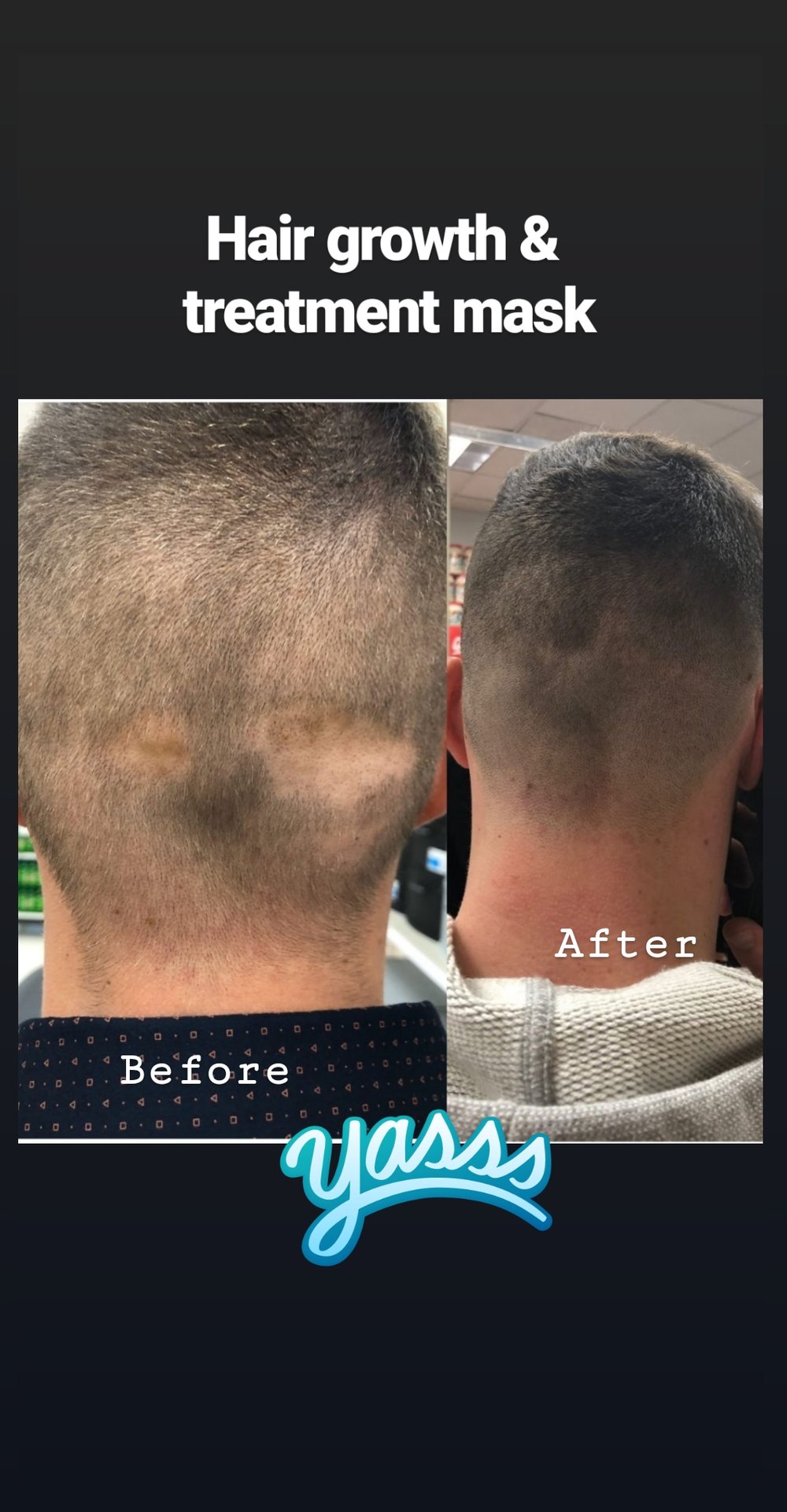 Like most every product of ours, a little goes a long way!
Just add a small layer to hair and scalp for a minimum of 20 mins to overnight.
Shampoo and condition as needed to remove and enjoy smooth and nourished hair. Side benefit is that it also helps stimulate natural hair growth with its many herbal ingredients.
Regrows hair, great for curls, awesome deep conditioner!
Organic Ingredients:
Castor Oil, Coconut Oil, Mango Butter, Alma Oil, Green Tea Infused Olive Oil, Calendula Jojoba oil, Vitamin E, Aloe Vera Gel, Caranuba wax, AVC aceta of Lemon balm, Chamomile, Roses, Calendula, Comfrey, Lemon peel, Rosemary & Sage, Lavender & Rosemary EO
And as always if picking up from our lockbox in Elmira,
(Located at approximately 1 Sullivan Crest Rd Elmira, NY between Sullivan Crest Rd and Log Haven Acres Rd. on County Route 60 off Jerusalem Hill Rd - You can't miss it!)
*Be sure to use code PICKUP to remove shipping charges, at checkout, and make sure to press OK after you enter the code.
Then, please send us an email at deaddogfarmhoney@gmail.com and let us know the time and date you would like to pick up, and we will send you the lockbox door code.
Please keep in mind that everything is made FRESH and in small batches so we will always need at least 24 hours notice for a lockbox order pick up, possible more if a weekend.
If having your order shipped, please allow 3 days to 1 week for delivery and you will receive notification when it ships.
Thanks for understanding, and thanks for your order!