Sensitive and/or Acne Prone Skin Care Kit
$

46.00
On sale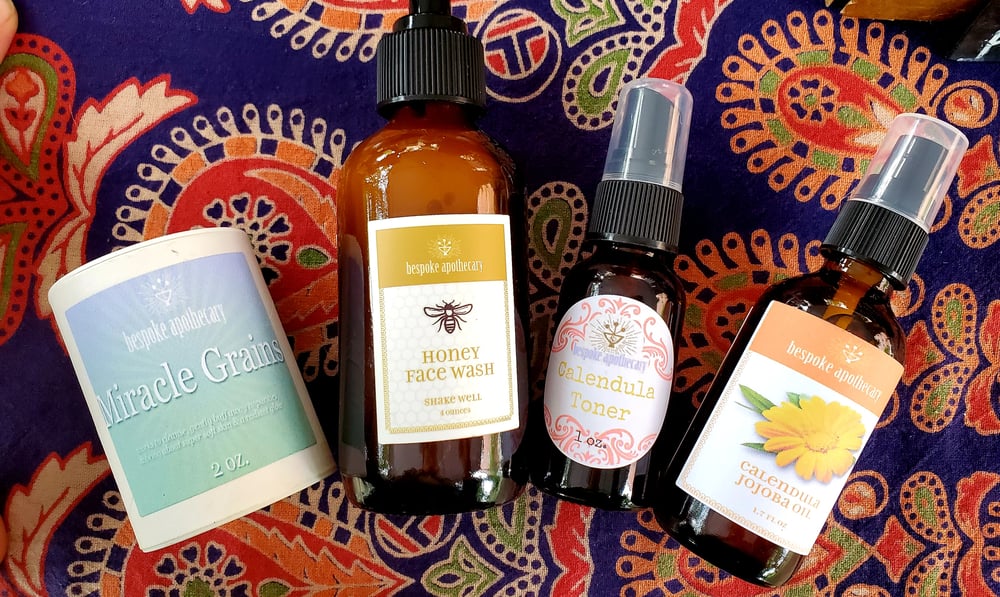 Are you someone that feels like you break out no matter what you do?
Are you someone that is scared to try new things because you're sure that it will make you break out?
Is your skin super sensitive and you seem to have a reaction to everything you've tried?
Do you just want something that works?!
Then this kit is for you!!
(And all products are made with natural, organic ingredients!!)
You'll get a gentle exfoliant, a wonderful daily face wash, a soothing, healing, anti bacterial and protecting toner, and the most gentle yet effective moisturizer that we make.
And you should see results almost immediately!
Kit includes:
1 - 2 oz Miracle Grains
1 - 4 oz. Honey Face Wash
1 - 1 oz. Calendula toner
1 - 2 oz. Calendula jojoba oil
And as always if picking up from our lockbox on County Route 60 in Elmira, use code PICKUP for free shipping, at checkout! Make sure to press OK after you enter the code. Then, send us an email at deaddogfarmhoney@gmail.com and let us know the time and date you would like to pick up, and we will send you directions!!
Thanks!